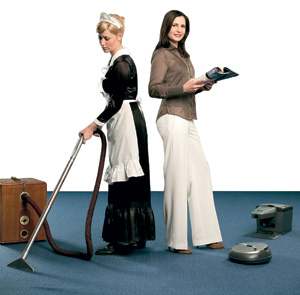 ISE with support of one of the best English etiquette schools The English Manner developed a special program – a training for service personnel of a private house, a villa, an apartment, a yacht (for housemaids, housekeepers, house administrators). The program is called Household management, it covers all spheres of a private house servicing: house and staff management, etiquette, ethics, rules of conduct, housekeeping, cleaning and washing, organization of feasts and banquettes, setting the table and servicing at table, working at the kitchen, security organization, inventory taking and procurement services, rules of confidentiality in communication with hosts etc.
Various instructors take part in the program. Larisa Evans teaches etiquette, ethics, subordination, psychology of communication with principals and rules of conduct. Our partners from the restaurant house Maison Dellos and Marriott hotels teach setting the table, servicing of principals and guests, organization of feasts and banquettes, housekeeping etc.
The program duration is 3 days but it can be shortened or enlarged. We also can develop a special scheme of training to meet certain requirements. The training is held at the individual customer order.