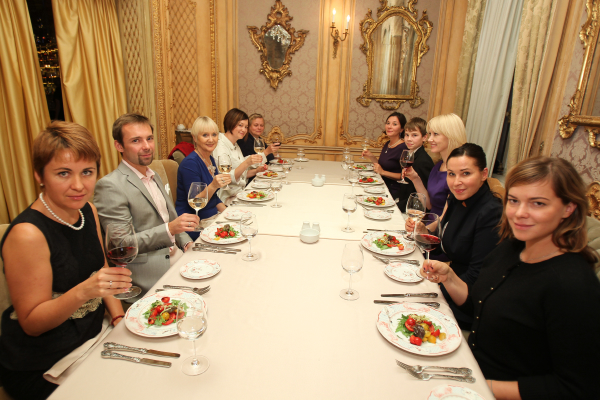 The date of the: 9, 17 april  The United Kingdomis rightfully considered to be one of the homelands of etiquette. It shares this proud title with its great competitor, France. The rules of etiquette and protocol adopted in both countries and practiced nowadays form the concept of "classical etiquette".
Nevertheless, it is the norms and rules of behaviour of English etiquette that were adopted on the international level, and this fact makes learning thereof essential for all who strive to assert themselves as well-bred and trustworthy members of social and business society.
It's no exaggeration to say that training in etiquette for residents of 'Foggy Albion' is just as old and valued tradition as 5 o'clock tea. All maidens, young men, let alone their parents, understand that possession of this knowledge is one of the key factors providing them dignified entry into and subsequent success in adult life. And it is just for that reason that almost every ambitious English person has many years of experience in learning etiquette and protocol under her/his belt, and it allows her/him to feel comfortable in every situation.
Since the key task of etiquette, actually, is to provide people with tools helping them coexist harmoniously and solve any issues that come up, whether it's an easy social conversation with an unknown person at a cocktail party at friends', or making of a multimillion transaction with a strategic partner.
he mission of the International School of Etiquette (ISE) is to ensure our students successful integration into international social and business society. In order to achieve this goal, we select the best specialists in English etiquette, who have aristocratic roots and who are, therefore, bearers of the norms and rules of etiquette by birth. Together with them we carefully develop programs that let our students receive necessary information in the most concentrated and clear form possible, and this let our students start using all their newly gained knowledge immediately after completing the course! 
If you are interested in attending the course in English etiquette, please write or call us, and we will inform you of the date of the next workshop.
You can view a report on the last workshop here.